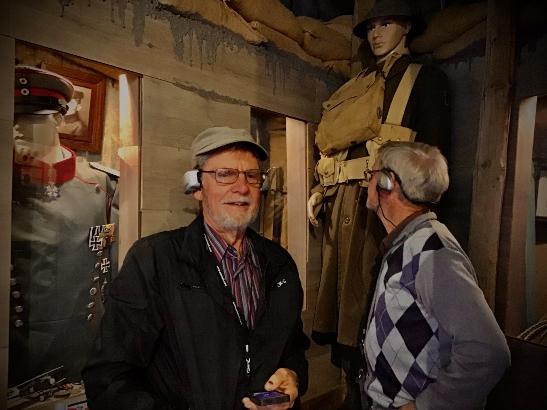 The Marching Matilda Experience.mp3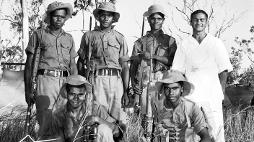 Acknowledgement of Country
In the spirit of reconciliation the Wentworth Military Collection acknowledges the Traditional Custodians of country throughout Australia and their connections to land, sea and community.
We pay our respect to their Elders past and present and extend that respect to all Aboriginal and Torres Strait Islander peoples today.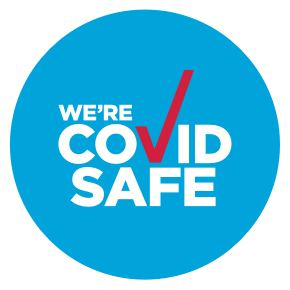 WENTWORTH MILITARY COLLECTION
OPEN 7 DAYS 10am - 2pm

Wentworth Military Museum
Shop 11 Wentworth Place - Sandwych St ( Just down from Ruby's Cargo)
Military Museum Admission
Adults ……….……………………….............................……….. $10.00
Concession .…………………………..............................….... $8.00
Children U/16................................................................. $5.00 (U/5 Years Free)
Family (2 Adults & Up to 3 Children) ........................... $25.00 (U/5 Years Free)


Located at the Historic Port of Wentworth, the Wentworth Military Collection is a must see for the avid military history buff, servicemen and women past and present or anyone who has a connection to the Australian armed forces.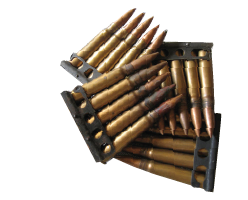 The Marching Matilda Experience
The Wentworth Military Collection now boasts one of the most advanced Self Guided Audio Tours in the world.
Comprising of Automatic Trigger points to explain the Conflict Histories, while Exhibit Scanning Points tell the histories of the items on display.
Consisting of a 70min Adult Tour and a 30min Junior Tour, this easy to use Audio Tour caters for all ages as you visit over 125 years of our nation's proud military service. You will also gauge a better understanding of the world's military history through featured international exhibits.
Ideal for individual, small and medium group visits, this immersive experience is a must see for anyone with a passion for a Military interest and a love for history in general.
The Marching Matilda Experience is the first installation of its type in Australia and the next generation up from the system currently used in the Louvre in Paris

Our Local Military History
During the Second World war, Wentworth and the surrounding Shire hosted a number or practice bombing ranges for use by the RAAF's No.2 Operational Training Base, base at the Mildura Airport.
These sites include the Perry Sand Hills, The Mock Battleship, Lake Victoria, Lake Gol Gol and White Cliffs State Forest.
52 Pilots and ground crew were killed during the period of training in the region. Crash sites are marked by memorial plaque stones at each of the respective sites.
Local items of interest on display in this collection include ordnance from the Wentworth Range, Kitty Hawk wreckage from a number of crash sites around Wentworth and donated items from local returned servicemen and their families.

The Wentworth Military Collection takes pride in being able to display for you items of interest from every major conflict that Australia has been involved in. Together with wide ranging items from around the world, the collection includes some of the most infamous battles and military organisations including; Galipoli, Kokoda, Guadalcanal, D-Day, Kapyong, Long Tan, Fire Support Base Coral, Desert Shield, INTERFET, Desert Storm, Operation Catalyst, The Victorian Mounted Rifles, AATTV, SAS, Russian KGB, Hitler's SS, The Viet Cong, Polish Survivors of Auschwitz and an ever-growing representation of Corps, Squadrons and Flotillas of Australian and international forces.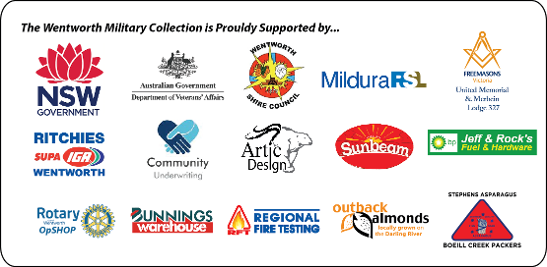 Place a Poppy on our Community Wall of Memory...
While visiting the Wentworth Military Collection, purchase a poppy from reception for $3.00.
Write your name or dedication on the poppy and place it on the Wentworth Community Wall of Memory to mark the centenary of the First World War.
Our aim is to display the completed mural as a growing tribute from the inscribed poppies of locals and visitors. Creating a vibrant message of Peace and Resolution.
$1.80 of each poppy sold supports Soldier On.
The Wentworth Military Collection invites you to discover these great points of military interest...
For operating times please visit:

Wentworth: (03) 5027 5080
Red Cliffs RSL Military Museum

Merbein RSL Photographic Gallery

Mildura RSL

Mildura RAAF Museum

Mildura Historical Society

Mildura War Cemetery
2011 Artic Design. Images, graphics and layout remain the property of Artic Design and can not be reproduce in any form unless supplied in original file format by and with approval of Artic Design. This is to strictly protect the branding for Wentworth Military Collection as designed by Artic Design. All Enquires and use of protected images and branding must be directed to Artic Design in writing to articdesign@bigpond.com